Hello online world!
It's a beautiful sunny day in Halifax and I'm very excited to share with you today a testimonial from a happy client from Cars R Us. Here is one example of how important GAP Insurance is and how much it can save you.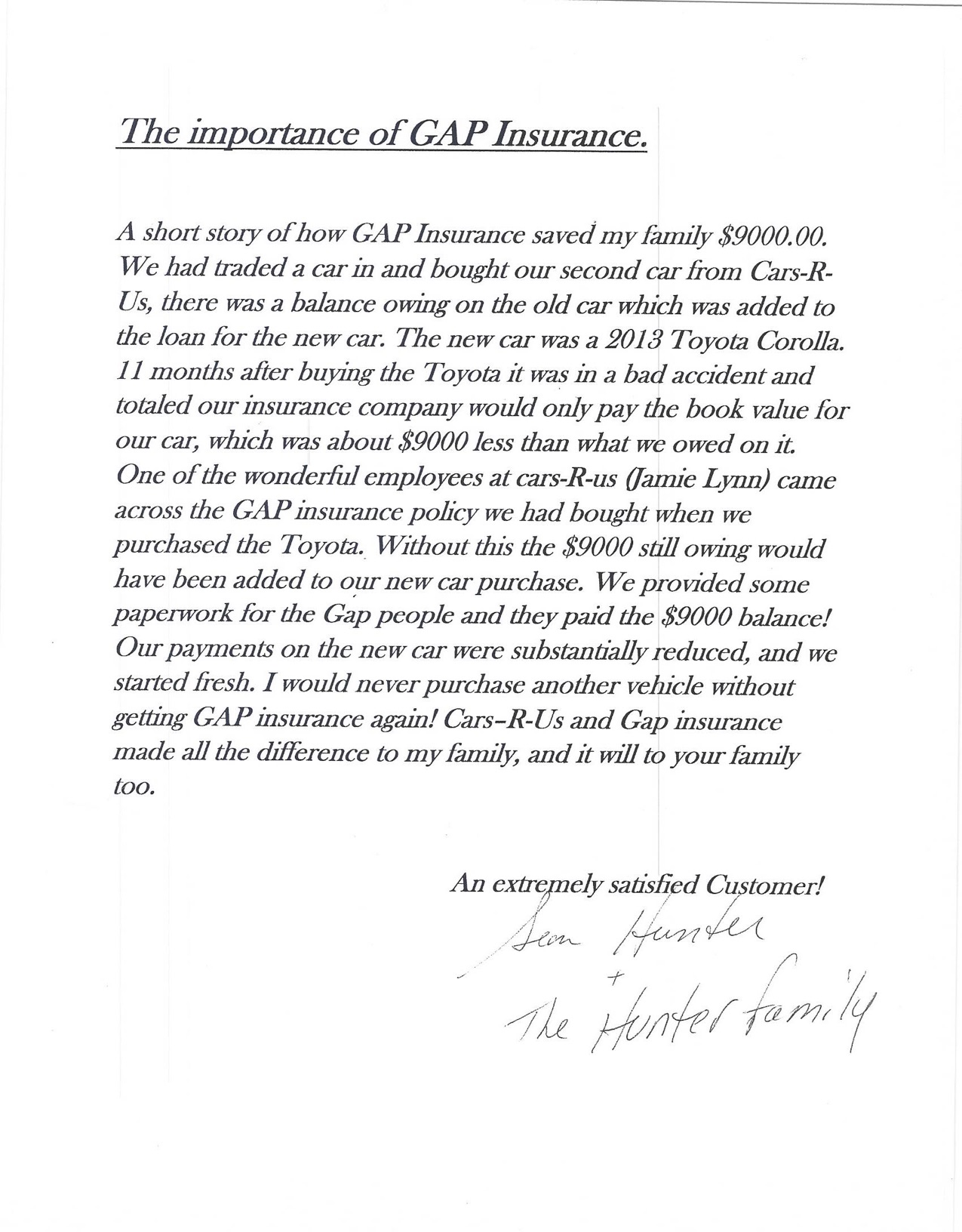 Thank you so much Cars R Us for letting me share this testimonial!
Thinking of buying a new car and have questions? Please reach out!
Have a great week everyone.
Denise