Hey!
It's Michael! I'll get right to the point this week.
I was speaking with a friend of mine the other day that purchased a new vehicle. He told me his experience was less than stellar. It went from high pressure (ABC Always Be Closing) to touchy feely trying to build a relationship with him. The one thing that they neglected to take time to find out was that my friend was more Methodical with a small percentage of Humanistic.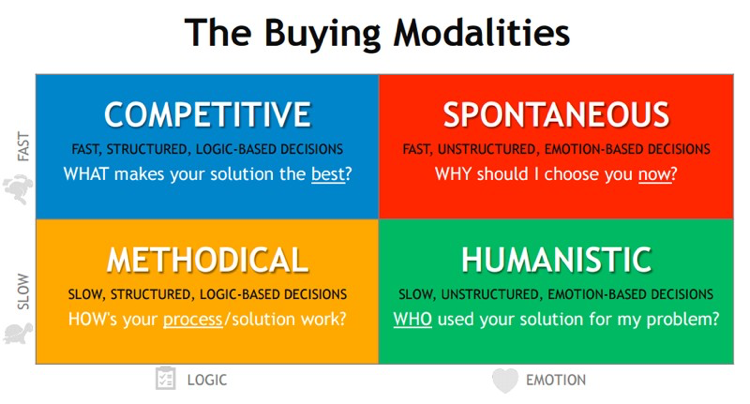 https://unbounce.com/landing-pages/dissolving-friction-on-your-landing-page/
When you first meet a client on the lot or in the showroom. There is a reason that management staff always wants you to sit with your potential client for a bit and get some information from them. It helps you to get a sense of who you are dealing with, and I'm certain you would agree if you knew ahead of time how every client buys and what they needed for information. Then your closing ratio would go up.

Just imagine yourself trying to sell a competitive personality with a humanistic approach or vice versa.

Rather than just handing them the keys. Let's do our clients and the management that spent lots of money to get that customer on the lot, and take a little bit of time to get some information so that we try and figure out what type of buying personality you have in front of you.
As usual if you have any questions please do not hesitate to ask!
Have a great week!
Until next time,
Michael