Warranty products from Denny Marketing Ltd. are brought to you through Cornerstone United and AutoXtra.
---
Cornerstone United
PROTECTION PLANS WITH EXCEPTIONAL BENEFITS:
NO DEDUCTIBLE ON NEW UNITS
There are no out-of-pocket expenses on your new unit if you experience a mechanical breakdown. Used units
have a $50 deductible
NORTH AMERICAN PROTECTION
CornerStone coverage is good wherever you throughout Canada and the United States.
TOLL-FREE ASSISTANCE 
TRANSFERABLE COVERAGE
We cover all your "fun sport" needs please contact for further details. 
---
AutoXtra

Full Coverage, Wrap Coverage, Partial Coverage, Lot Pack Coverage - we have you covered current minus 19 model years and 320,000 kilometres! Protection for commercial , snow plows, lifted trucks -  Tailor made warranties to match your customer needs and protect your business reputation with great service support! 
---
Tap into additional revenue by 'MININ' your existing customer base by utilizing the industry first equipment breakdown insurance (EBI) for your customers with trailers.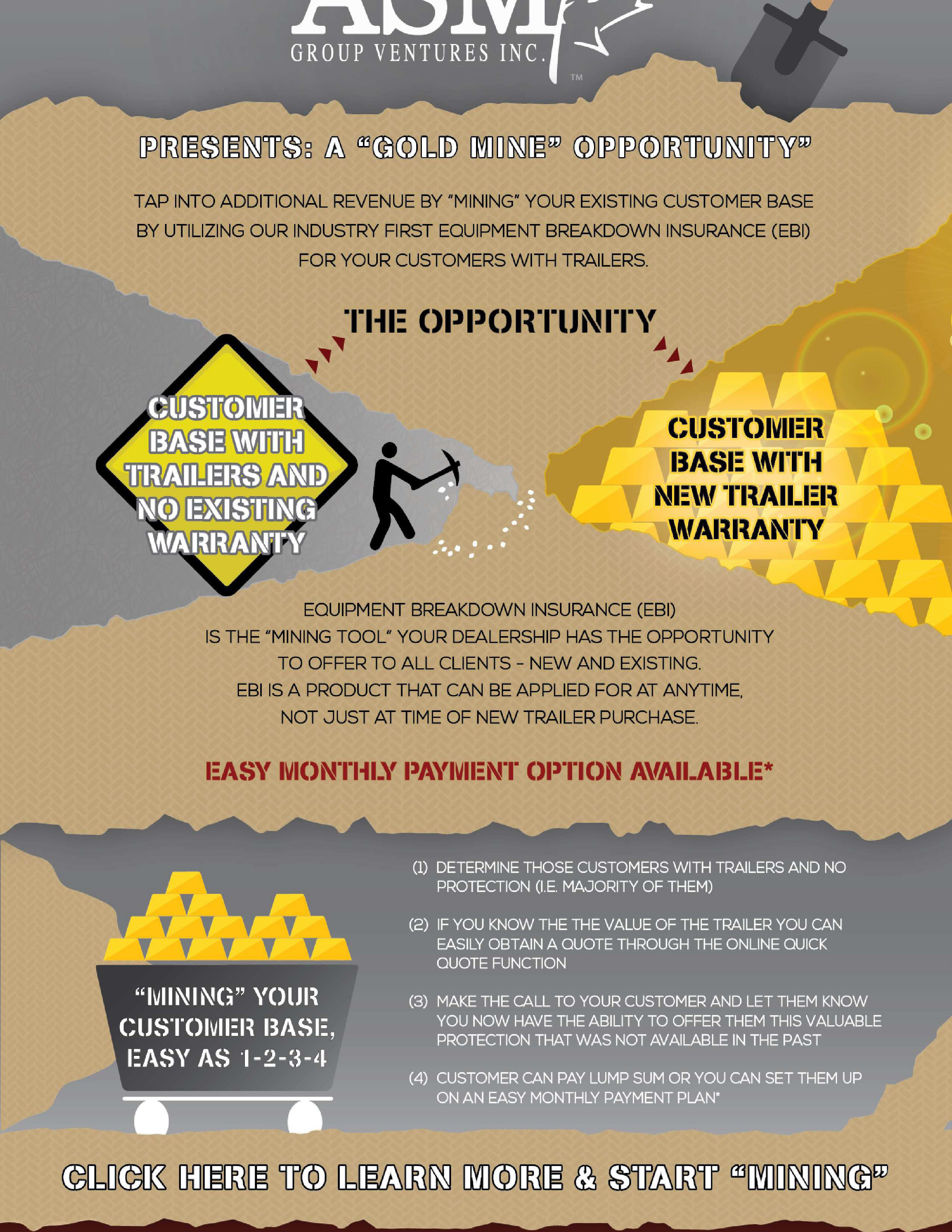 Contact Us